We all have services or processes within our work that could run a bit smoother, provide a few more community benefits, and make our jobs a little easier. In the San Rafael Innovation Lab, you will be introduced to process improvement techniques so you can continuously solve problems, improve the way you work, and make City services easy to use and work for everyone.  
How we do it: 
The San Rafael Innovation lab trains and coaches employees to rethink how to approach problem solving, learn ways to redesign processes, and quickly put ideas into action. The training will teach you how to identify a process problem, how to talk about a process problem in a structured way, and how to solve a process problem using repeatable techniques.   
Here's the impact of your innovations:
Over 60+ City staff  have participated and began developing innovations in their own departments from the techniques taught in the training. Here are some highlights from your colleagues: 
Admin Services reduced the total time to process PAR and I-9 forms, and created a standardized way to effectively track and maintain emergency vendor contracts to increase transparency to staff;

City Attorney's Office developed checklists for their records retention schedule and professional services contracts to make it easier to know when records can be disposed and which documents are needed for setting up contracts;

Community Development staff created standard work to reduce the error rate and overall time it takes to develop their annual state report on housing, made improvements to how Planning Division responds to public inquiries to ensure consistent and timely responses, and modified templates to reduce the processing time of administrative use permit intake;

Fire Department staff created guidelines and visual tools for extracting GIS data for wildfire mitigation to help eliminate errors and save overall staff time, and developed standards to more easily onboard new EOC staff so they will be better prepared in their roles for future emergencies;

Library staff utilized the 6S method to organize specialized holding shelves so books can be delivered more efficiently; and 

Public Works identified and eliminated duplicative work occurring within their phone intake process
Feedback from Your Colleagues
"I liked the positive energy. I felt like the training tied into the online class well and complimented it."
"I was surprised how accessible and basic the topic was while still having really positive outcomes...we're taught how shockingly simple an innovation can be."
"It was really interesting to hear how other people approached their innovations. I liked how the training got me to think about improving small processes."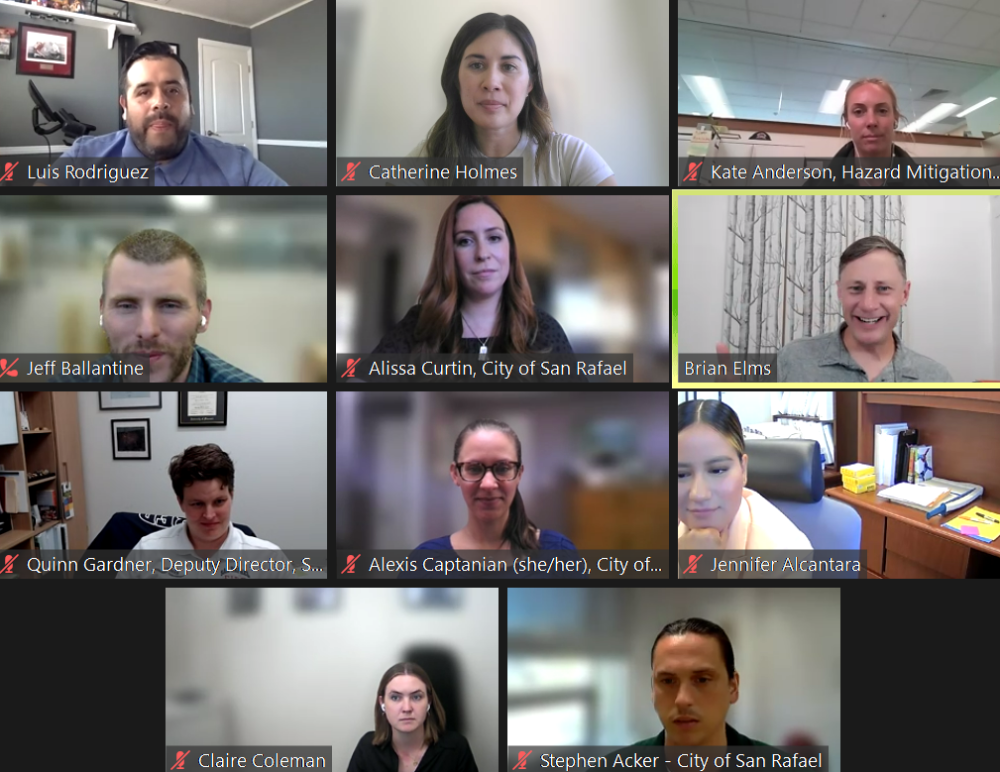 Ready to get started? 
Introduction to Innovation & Problem Solving Training
About:
This is an introduction to process improvement methodology and tools you can use to rapidly improve the work you do every day. In the coaching sessions, we will discuss the tools taught from the online course. Every trainee will develop one innovation idea that applies the techniques taught in the training and will present their innovation idea in the final coaching session. 
Time Commitment Required:
6 hours. There are three scheduled 1-hour coaching sessions, plus a 3 hour self-guided online training course.  
For upcoming sessions, sign up here
---
Advanced Innovation Training
About:
Graduates of the Introduction to Innovation & Problem Solving training will have the opportunity to take their skills to the next level. This training is a deep dive of the tools and techniques taught in the introductory training where you apply to a very specific process in your own work. 
Time Commitment Required:
40 hours. There are five scheduled 90-minute coaching sessions that supplement the self-guided online training course.  
For upcoming sessions, sign up here 
---
Innovation Coaching Office Hours
About:
Office hours are open to all staff that are looking for extra support on innovation projects. This will initially be held over Teams, and we will work to hold in-person office hours that will always include a hybrid option for those that wish to join virtually over Teams. 
Time Commitment Required:
The Innovation Lab virtual office hours take place twice per month to provide all city staff coaching support for their department's innovation work. Fill out the interest form to receive the recurring Teams invite. 
---
FAQ:
How do I sign up and how will I be notified I am added to a course?  
Complete the interest form

here

. 

 

Completing the interest form does not guarantee a spot in a course. Each course has limited capacities and notifications will be sent to interested staff who has been successfully registered and who has priority for the next available training sessions. 

 
How long is the training and what's the training format? 
The Introduction to Innovation & Problem Solving Lab is a hybrid Zoom/online training, and the total time commitment is about 6 hours. We recommend you block time on your calendar and get approval from your manager to dedicate at least 6 hours to the course before signing up.

 

There are three scheduled 1-hour meetings that are each 1 week apart. The first meeting will provide a high level overview of the pace of course and an introduction to the material. 

 

There is a self-guided online training course that takes about 3 hours and is required to be completed prior to the second meeting. The online training includes assignments that can be done at your own pace. The self-guided training and assignment materials will be sent to you in advance of the first meeting. 

 

In the final session, participants will present one documented innovation idea in their work that applies at least one of the techniques taught in the training.
Will we meet in person? 
For now, we will be meeting virtually to ensure everyone's safety during the pandemic and to make it easy on your schedules.