Together with our Departments, Together with our Organization, and Together with our Community… modernizing city services and making San Rafael a great place to work
What is Together San Rafael all about?
Bringing staff and management together to figure things out  cross-departmentally, rather than through a top down approach
Empowering all City employees, regardless of position or tenure, to share and implement their innovative ideas
Celebrating the innovation happening every day in our departments
You're Invited to Demo Day!
You are all invited to attend the Together San Rafael Learning Lab "Demo Day" at the Rafael Theater on January 30. Each team will "pitch" the solution they developed for their challenge topic. Since October, the teams have working on a variety of challenge topics, from illegal dumping to cross-departmental learning opportunities. At Demo Day, you'll not only learn about the team's ideas for solutions, but you'll also learn about the research and testing techniques they applied to their challenge.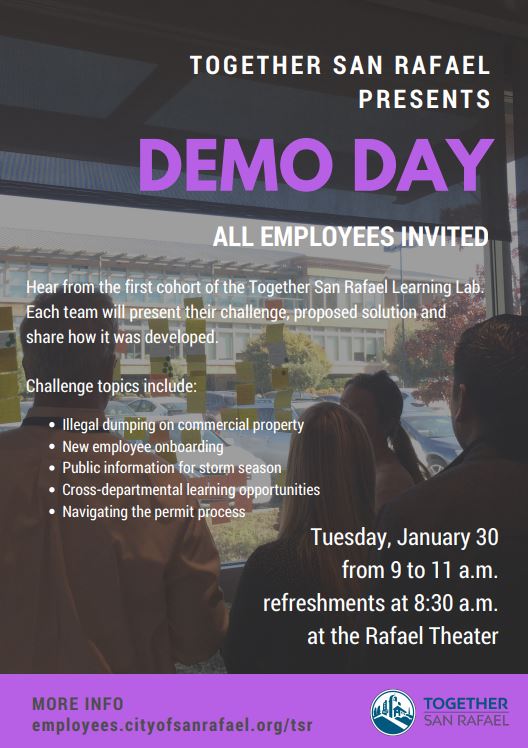 Why are we doing this?