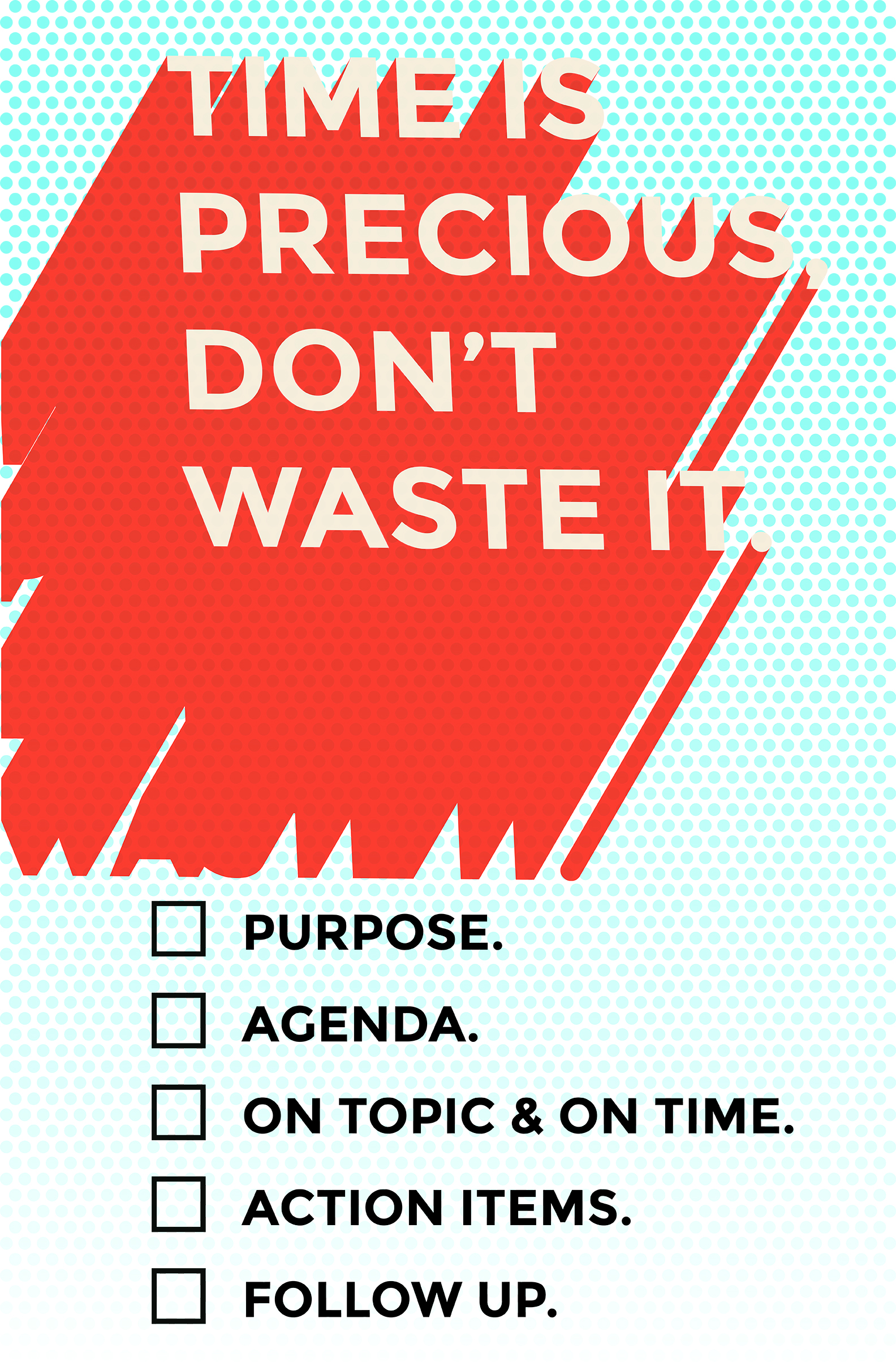 Have you ever been in a meeting that could have been an email? Have you ever felt like a meeting was a waste of time?
We are working to help change the culture of wasteful meetings and encouraging staff to respect staff time by using it wisely. We call our campaign "Meeting with Purpose," and our goal is to create a culture where meetings are used effectively to achieve our goals. We hope that you can help us make this a part of the way we work.
The Basic Principles
Does this need to be a meeting?
What is the Purpose of Meeting?
Take Initiative
Set an Agenda (estimate discussion time for each item)
Stay on Topic and on Time
End with Actions
Follow Up
---
HELP US MAKE IT A SUCCESS
These changes to Citywide meeting culture cannot be achieved without the cooperation and support of our Directors, mid-managers, supervisors, and meeting organizers. The task force is asking that all staff members who have it in their power to promote these principles practice and promote them within their departments.