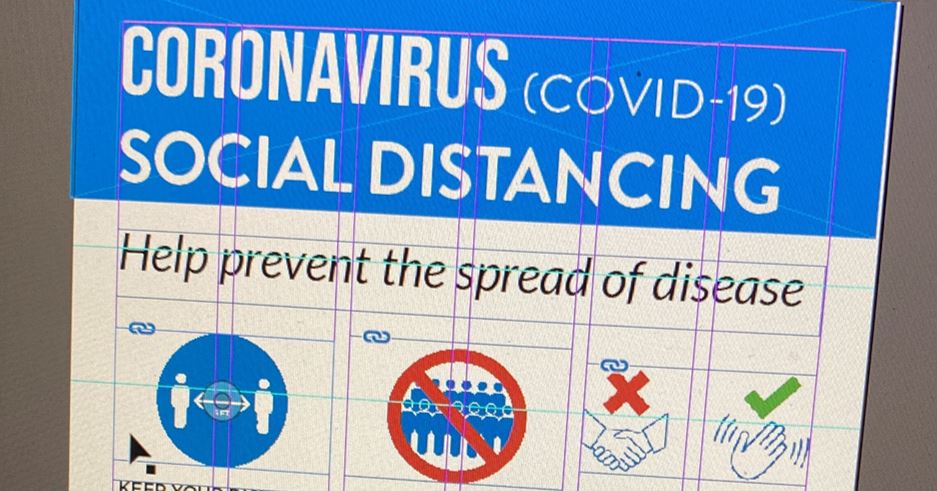 Getting Information Out During COVID-19
Team Digital has been leading the City's public information efforts in response to COVID-19, working in close coordination with the County of Marin. Serving in the role of Public Information Officers, we are working alongside the Emergency Operations Center team to develop resources for residents, businesses, and staff adapting to the shelter-in-place order.
Throughout the week we settled into a rhythm of pushing out daily updates highlighting information and resources, and telling the story of the City's response. In addition to these updates we are pushing out critical messages through our website, email, social media, and signage as they become available.
While we are relying on the County of Marin for public health updates and interpretations of the Public Health Order, our team has created San Rafael-specific web-resources for the public, businesses, and City of San Rafael Employees. We have been working in coordination with the Economic Development, Downtown Business Improvement District, Chamber of Commerce to identify resources for San Rafael businesses impacted by the public health order and identify open, essential businesses, and local companies operating online.
We are also working to translate our material into Spanish and connecting with our community partners, including Canal Alliance and Multicultural Center of Marin, to ensure that our messaging is available to non-English speaking members of the community. Over the course of the next week we will be working to develop solutions for non-digital communication throughout the City to reach residents who are currently not connected to our digital resources.
---
Setting up a Remote Work Program
This week went from "we should plan for how people can work remotely" to "OMG people need to work remotely right now" real quick. With our partners at Xantrion and MIDAS, we are quickly deploying a Remote Desktop Services solution, training staff on how to use Microsoft Teams for video meetings, routing City desk phone numbers to cell phones, and making sure we have security measures in place. Our task right now is to support a remote Emergency Operation Center. Tomorrow's briefing will be conducted by video as mostly everyone will be working from home.
We created a page on our employee website with FAQs, security information, training resources, and tips for how to work remotely.
---
YouTube Live Commenting
Most cities don't have a City Clerk that comes to you and says they want to put a City Council meeting onto YouTube Live and allow for live commenting. We do! Lindsay and Vinh have been working hard to figure out how we can allow the public to participate in a City Council meeting without attending in person.
To support this, Vinh leveraged the Library's gigabit internet connection to decrease the latency of the live stream and worked with Lindsay to test, test, test, and then test things again.
Monday's night's City Council meeting will be the first meeting offered with live stream commenting. More information about logistics and remote participation is on our website.
---
It Takes a Team
In times like these, we're reminded that it takes amazing teams to get things done. From creating remote work plans to support employees during the shelter-in-place, to providing the most up-to-date information to our resilient community, we are over the moon to be a part of a team that is dedicated, passionate, and supportive towards one another. Keep up the hard work!