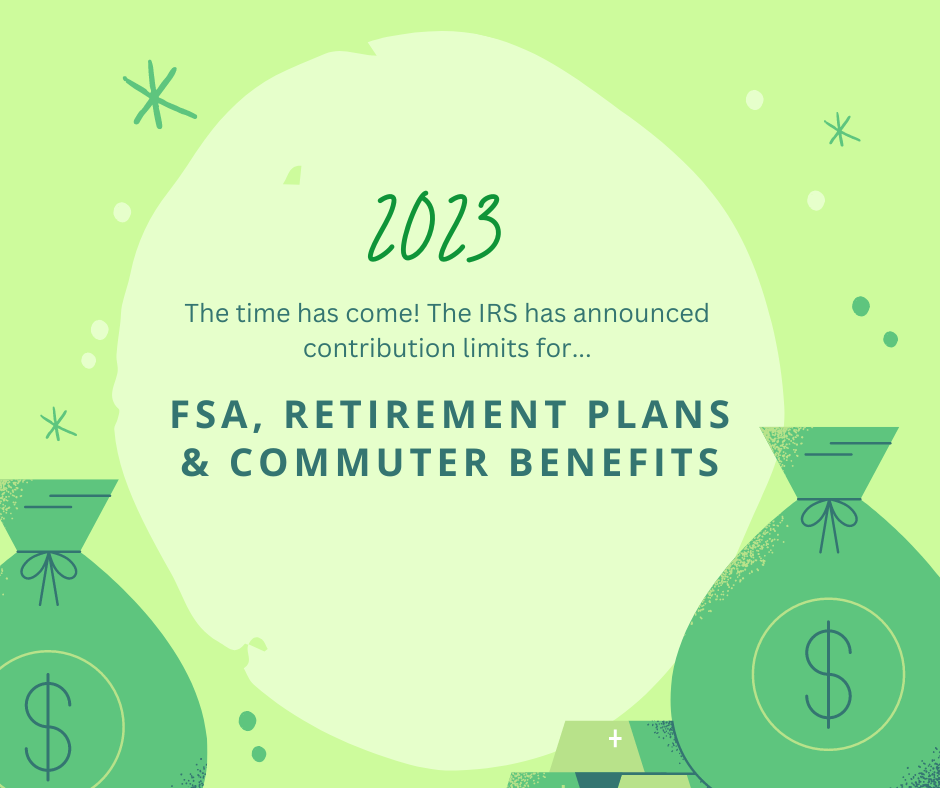 2023 IRS Contribution Limits Flyer
Click on the Flex Spending Account, Deferred Comp or Commuter Benefits tab on our Employee Benefits page for more information. The deadline to submit FSA Enrollment forms is Friday, December 9th.
If you have any questions, please do not hesitate to contact your HR Team!