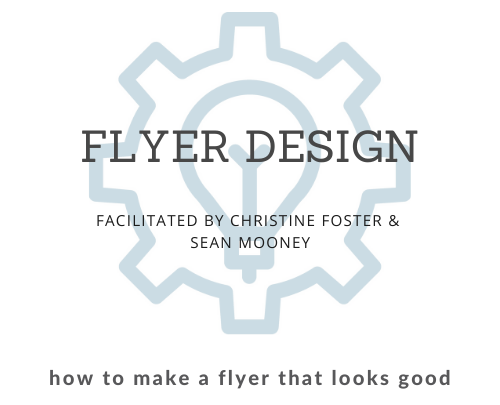 Did we say, "Lunch & Learns"?? We meant "Afternoon Snack & Learns"! 😉
Based on some feedback, we have changed the Lunch & Learns to AFTERNOON SNACK & Learns. Just show up, plan on learning something new, and enjoy an afternoon snack!
Next month's Afternoon Snack & Learn will be on Tuesday, February 4, 2020 from 3 p.m. to 4 p.m. in the large upstairs conference room at City Hall. We will also live stream the session and post the recording on the employee website.
February's session will cover good design techniques to make a flyer that will promote the socks off your event or initiative.  Maybe you're recruiting for a new position in your department or promoting a program for kids; no two audiences are the same, so the design will likely be different, too 🙂
A video recording of January's session "How to write a great news post" is available here: employees.cityofsanrafael.org/lunch-and-learn-how-to-write-a-great-news-post/
---
Don't Abbreviate 2020
In addition to breaking the habit of writing 2019, law enforcement agencies are spreading the word about NOT abbreviating the year 2020. "Why is this important?", you ask? Because when 2020 is abbreviated on official forms and documents it's easy for bad people to alter it by adding two more numbers.
---
Digital All-Hands Recap
Last week we held our January all-hands meeting. Christine talked about a new project we are working with to develop a dashboard that aggregates anonymized public comments and sentiments about issues in facing the community. We will be working with a company called ZenCity and are going to get starting by looking at the top issues identified in the biannual resident satisfaction survey: housing, homelessness, and traffic.
As a team we discussed the progress we've made on our 19/20 goals and brainstormed ideas for our 20/21 goals. Read the full recap