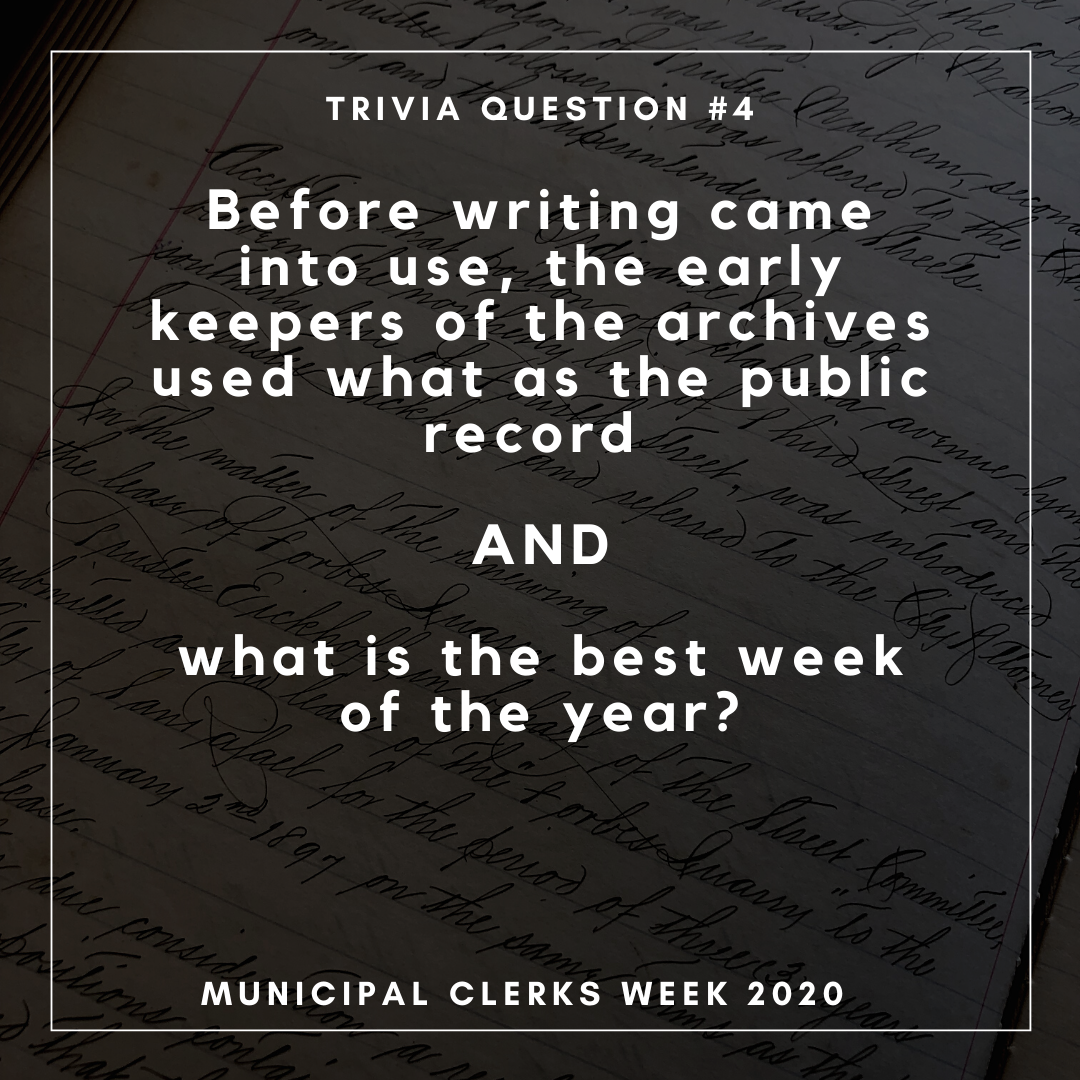 Your Municipal Clerk
We love what we do. Whether we are serving as Elections Official, Filing Officer or custodian of record, we are constantly learning and adapting to the changing needs of our constituents and City team. Just 10 years ago we began live-streaming our City Council meetings to provide greater access to our community, five years ago we provided access to City records online, two years ago we created an electronic public records request form, and one year ago we implemented electronic Form 700 filings. Our goal has been to become a 21st century city clerk's office, and while we aren't there yet, thank goodness we've been working toward that goal because it has made our transition to virtual during COVID much easier. We can now meet with potential candidates for Office by video conference, we can accept claim forms electronically and even hold our City Council meetings virtually while accepting community input in real-time. We are proud public servants and we hope our passion for our work comes through in everything we do – including Municipal Clerks Week!
Yesterday's Question:
Based on a 2011 study conducted by the International Institute of Municipal Clerks, what percentage of City Clerks are elected versus appointed?
Correct Answer:
The study indicated that 10% of City Clerks in California were elected, and in order for an elected City Clerk to change to an appointive office it needs to be approved by the voters. In the last 60 years, the question of whether or not the City Clerk should be appointed in San Rafael has been posed to the voters on three different occasions, and each time was voted down.
Congratulations Daniel Walzer!
Do you know Daniel? Not only did he answer the trivia correctly, but he's pretty cool, too. He is a Park Maintenance Worker in Public Works, and was a musician who owned his own recording studio! He's done sound for Ray Manzarek (The Doors keyboardist) and Roy Rogers (the blues artist). Additionally, he is passionate about helping at-risk youth and shares his personal experience from his childhood in an effort to help kids who are in similar situations.
What are colleagues saying about Daniel? Oh they think he is great! They say his skill set makes him a great fit as their dedicated irrigation technician. Congratulations Daniel!
Make sure you all respond to the next trivia question to be eligible for a prize tomorrow!
In the theme of the progress, here is your fourth and FINAL trivia question – and it is a double-double:
Questions of the Day: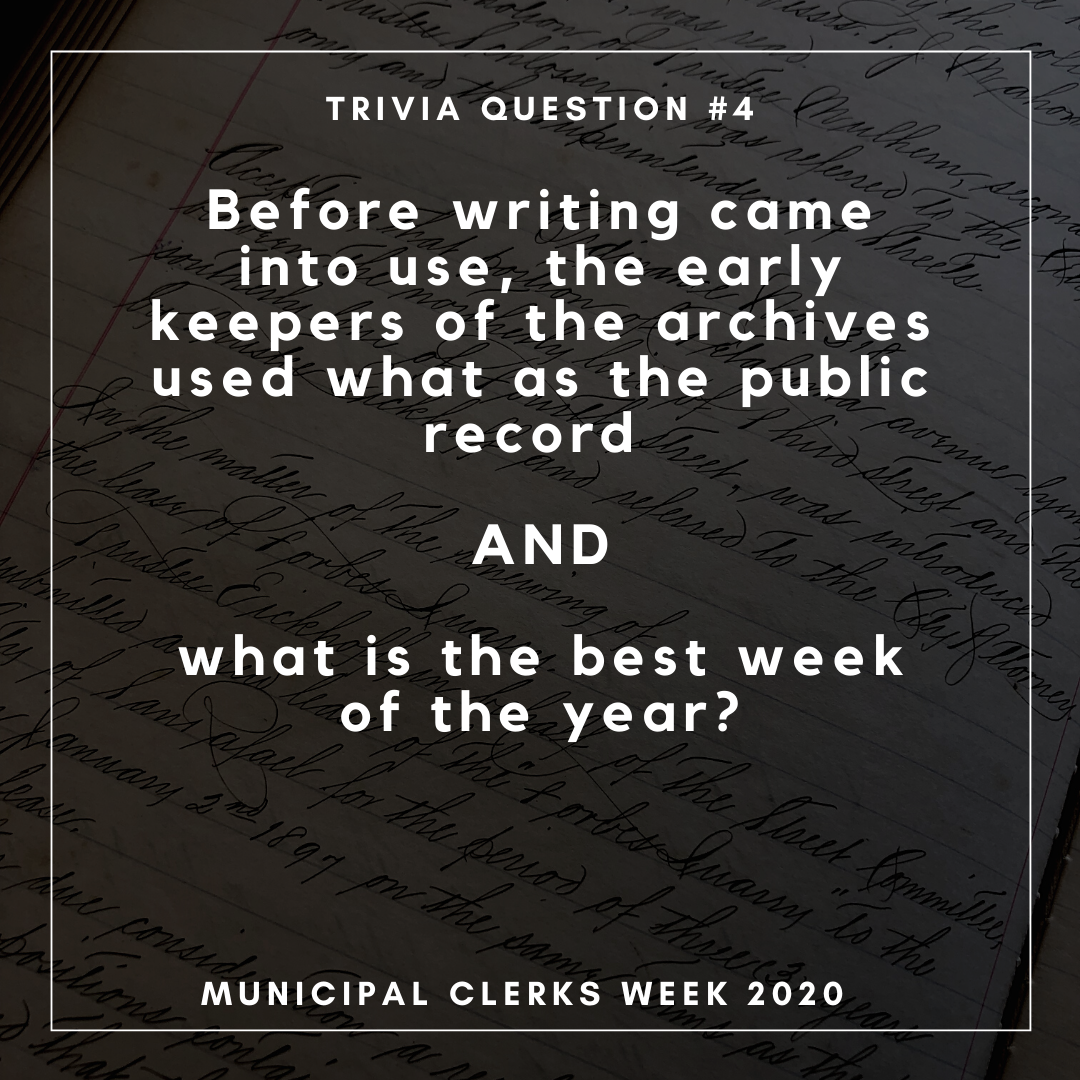 Before writing came into use, the early keepers of the archives used what as the public record AND what is the best week of the year?
All of those who submit an answer will have their names included in a drawing for a prize!
Happy Municipal Clerks Week