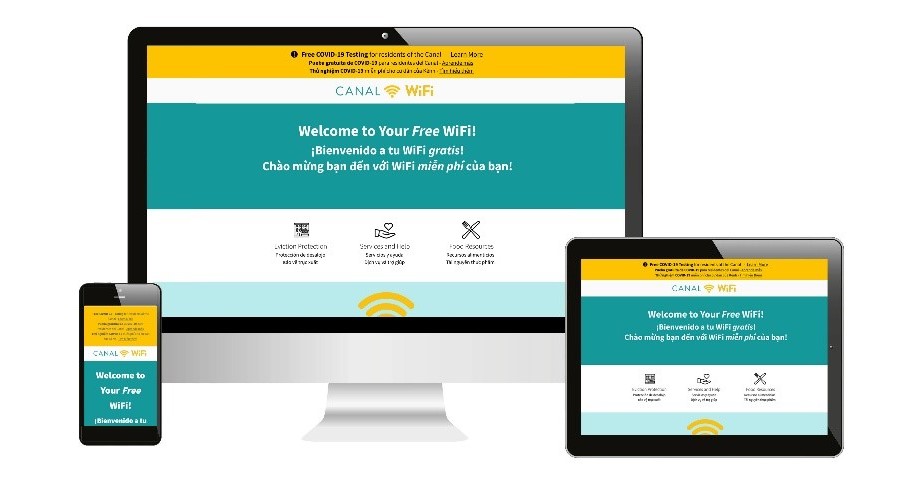 GovTech Magazine Highlights Canal WiFi Project
GovTech Magazine featured an article this week covering the Canal WiFi network project. This project would not be possible without the cross-sector collaboration and funding from the County of Marin and Marin Community Foundation. It also highlights the impact of the amazing community volunteers who are helping make this happen. We are thrilled to be working on this project and hope that it can serve as a model for other cities with similar challenges.
We were especially moved by Omar Carrera from Canal Alliance's quote in the article, "Everybody did a lot to make this happen," Carrera said, "but it was the leadership coming from our local government that made things that looked impossible happen."
---
Canal Wifi Website Will Help Promote Important Information to Residents
As the installation of the Canal WiFi network moves forward, Digital is developing a website for residents and students who use the network. The site will be used as a public information platform, directing visitors to resources in the Canal, important alerts (such as COVID-19 testing or potential PG&E power shut offs). The website is being designed in coordination with our partners and will be able to expand functionality as the network matures and we have a better understanding of how visitors are using this resource.
---
Technology Projects Move Forward in the Public Safety Center
Our team continues to make steady progress on the technology projects in the Public Safety Center as we bring more services online and begin ordering equipment. While our network team has been busy working with security system vendors and California Office of Emergency Services to accommodate next generation dispatch services, our team has started ordering the equipment required for staffing the Emergency Operations Center and important upgrades for our Fire and Police Department personnel. This week the Digital team met with Fire, Police, and the Construction Management team to discuss the initial phases of moving people into the building and are on target for a seamless migration into the new building.