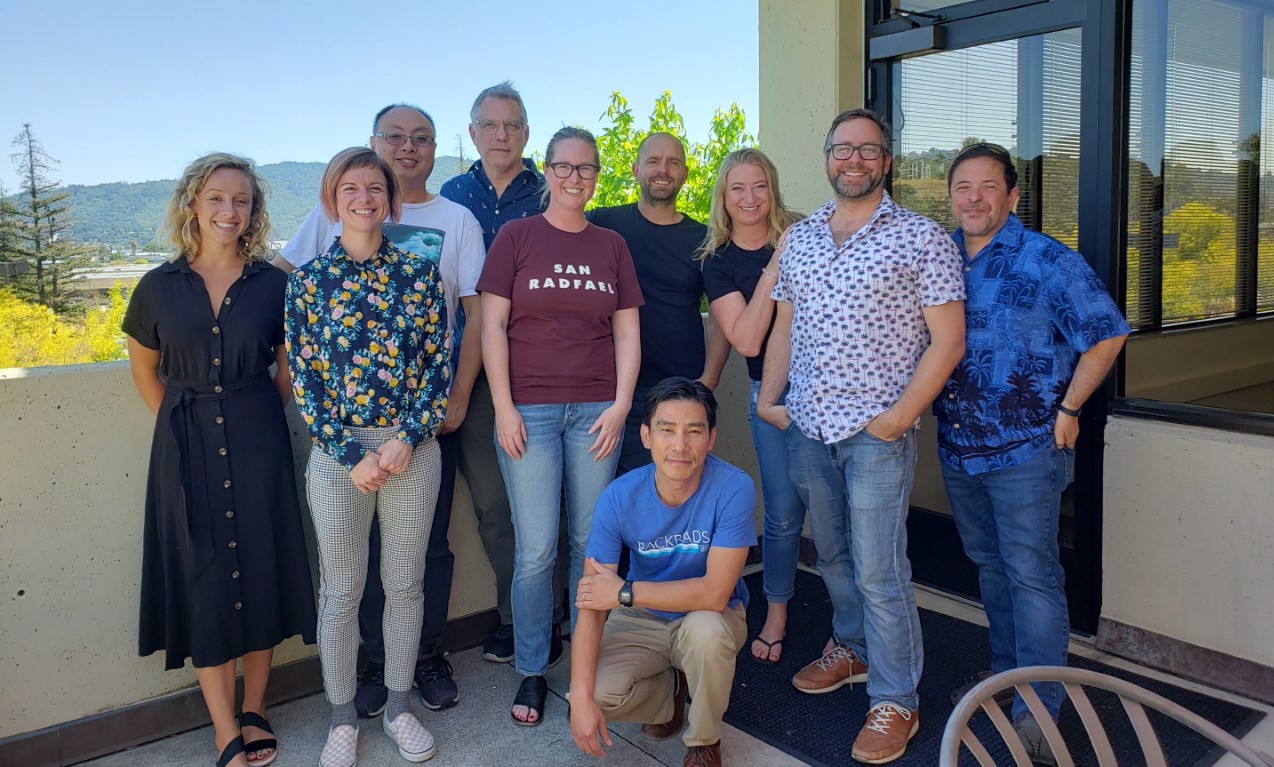 Digital Offsite Recap: Putting People First & Getting Things Done
On Thursday, August 15, San Rafael's first Digital Team gathered to spend the day together talking teams, people, getting things done, and data. Did I mention this is San Rafael's first Digital Team? Together, we are shaping this new department and charting a new course for the City of San Rafael in terms of how we engage our community, design amazing services, use data to solve problems, and support our organization's technology needs in the 21st century.
Prior to the offsite, we all watched this video where Harvard's David Eaves highlights the current challenges of traditional government IT and the importance of taking a digital approach to support government operations in the 21st century.
We were joined by three amazing people who helped facilitate our discussions, inspire us with what's possible, and share practical tips for living our values and achieving our goals.
Judi Brown, from CivicMakersfacilitated a discussion about what makes teams successful, shared the importance of making human-centered design central to everything we do, and helped us start identifying actions and behaviors that map to the values in our strategic framework.
Luke Fretwell, from ProudCityshared how he gets work done through a work culture that is open, asynchronous, collaborative, and distributed. He talked about the importance of team agreements, creating time for deep work, scaling your work, and sparking joy. Also, his slides are purple and have stars on them.
Jessica Carsten, from Carsen Advisoryshared her findings from two months of data discovery. She and Zak interviewed every single department and learned about their pain points and operational needs when it comes to data. She also shared data stories from other cities across the country showing us what's possible.
Piqued your interest? Here's the slide deck.
---
Tell Us What You Really Think
We are working to improve our tech support and need your honest feedback. This will help us identify opportunities for improvement and better address your needs. If you haven't already, please take a few minutes to fill out this 6-question survey. Responses are anonymous.
---
New Network Core Coming Soon!
Ever clicked on the Eden icon and then made yourself a cup of coffee while you waited for it to load?
Designed for the "always on" future, we've incorporated the latest technology advancements into our new network design.
Before moving forward, a word on what is a network core:  it's the central hub of a network wheel with high capacity communication paths reaching out to connect our facilities and to the Internet. It's how we move data from place to place. The design of the core is important because it can impact how long it takes to access something (like a file or a piece of software).
We've made network resiliency one of our top goals with the new core by creating multiple pathways to the Internet and our equipment. This means that if one path fails, another will replace it. And you won't even notice.
We also worked to simplify and standardize our network topology, making it easier for us to maintain over time. And lastly, this new design will improve network performance which basically means you can access things faster.
City Hall will be the first to receive the new network core in early 2020 followed by the new Public Safety Center. We plan to roll the new core design out at Morphew by early 2022.
---
New Training Offering: Tech Talks – Microlearning Webinars
Tech Talks is a robust series of free microlearning webinars. Each 30-minute session provides instruction on how to master and get even more functionality out of the tools you likely already use. Webinar topics include Microsoft Excel Quick Guide to Charts, Microsoft Word the Magic of Mail Merge, Powerpoint – Presentations in Half the Time, and more.
Find these webinars and other online training resources on the Employee Website Online Training webpage.
---
Learning Lab 3.0 – Only a Few Spots Left
There is still time to register for Learning Lab 3.0! This year's version of the Learning Lab will be focused on "Implementation and Experimentation." Teams will be given one day per month to work together on putting ideas into action, learning, and making improvements based on feedback.
Are You Interested in the Learning Lab but Afraid of Commitment? Form a Wildcard Team!
Each month we will have one spot reserved at the Learning Lab for a Wildcard Team. A Wildcard Team is a group of 2 or more employees who want one day to work on a small project. The idea is that the project is small enough where one day away from your desk would help you make significant progress. To be considered for one of these spots, talk to your department director.
Learn more and register on the Learning Lab webpage.