Digital Welcomes New Director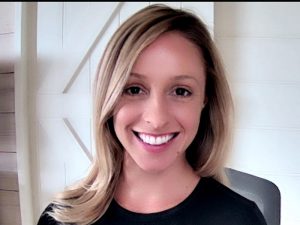 We are thrilled to be welcoming Jessica Macleod as the new Director of our Digital Team! We're looking forward to bringing Jessica into the fold as soon as she comes on board April 1st—we have some big and exciting projects queued up this year and Jessica is the perfect person to help our team ship them out!
Fun fact: As you have probably heard, Jessica is one of the Co-Founders at U.S. Digital Response, a non-partisan, non-profit that provides rapid response to governments through free technical assistance, a service San Rafael utilized in the beginning of the pandemic! USDR volunteers assisted the city with creating a dashboard for the Canal Wi-fi visitors and helped kickstart the conversation of improving digital forms citywide during the pandemic. 
---
Citywide 
Needs Assessment
s for Digital Service FY2021/2022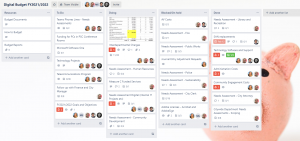 Since early January the Digital team has been working to develop our budget for the upcoming 21/22 fiscal year and strategize future projects. Part of this project includes gathering input from other departments across the city on priority projects so we can build a collaborated strategy and road map for the coming year.  
A significant amount of Digital's budget is allocated through interdepartmental service charges that support: 
T

he purchase of 

enterprise

 (or citywide)

 software

 

T

echnology

 infrastructure

 maintenance

 

T

echnology services at all City facilities

 

Major 

technology

 

and

 service design

 projects

.

 

 
The needs assessment process will allow Digital to work with each Department and the City Manager's Office to prioritize projects and develop a road map for implementation. The process also helps foster two-way communication with departments regarding timing, capacity, and expectations about the delivery of our services. The end result of this process will be a clear vision for the coming year and alignment with City Council goals/objectives and citywide department needs.  
#teamworkmakesthedreamwork 
---
Canal Wi-Fi Usage & Update
The County of Marin continues making progress on further implementing the Canal Wi-Fi Network. They are currently working on installation at the Kerner Campus to support the Clinic, Cardenas Market parking lot, the Food pantry, and Vaccination/COVID Testing activities. The network will be available for use by providers and by residents while using services. 
Vinh Pham, our Network and Infrastructure Manager remains involved, lending support when needed and the San Rafael PIO team continues promoting network availability and informational videos through social media on how people can easily get connected to the Wi-Fi.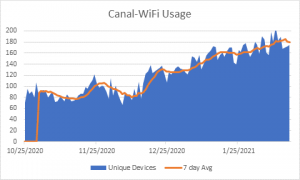 The Canal Wi-Fi Dashboard, which includes statistics collected through visitor data on the Canal Wi-Fi network, shows good usage with moderate and consistent growth of users. The graph above displays the number of unique devices logging on over a 7-day average. 
---
Xantrion Stats for 2020
What a year 2020 was for tech support! From supporting staff working remotely to completing the move and setup of our new Public Safety Center, Xantrion was busy managing ticket submissions while knocking out some major milestones over the course of 2020. The impact of COVID-19 shelter-in-place modifications can be seen in March as ticket volume decreased while a significant amount of our staff moved to work from home. This may not make sense given the reliance on technology at the time, but it indicates the high volume of tickets being related to office technology (printers and telephones) while we work in the office. The increase in resolution time for incoming tickets in March reflects both Xantrion's pivot to a remote response model and the prioritization of in-flight projects that may have been put on hold as we transitioned to remote work. The increase in tickets in mid-Summer 2020 reflects the Xantrion teams support for our move into the Public Safety Center and related technology projects.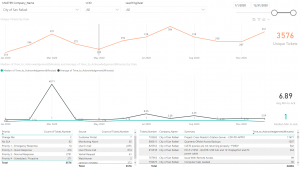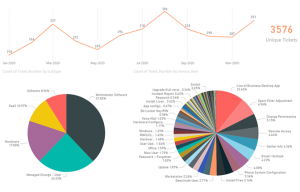 Service Desk Stats  
Opened Ticket = 3576

 

Average Acknowledge Time: 6.89 minutes

 

Average Resolution Time:  15.10 hours

 

Median Resolution Time:  3.22 hours