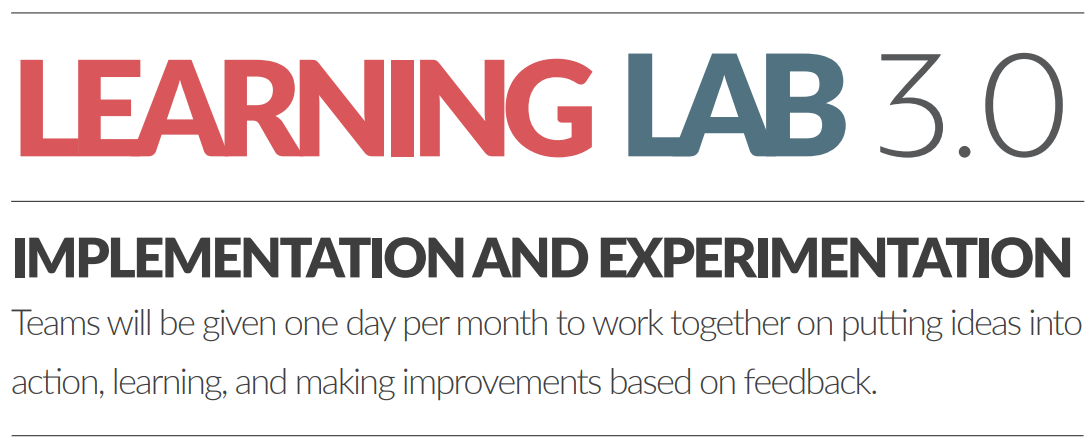 Learning Lab 3.0
Learning Lab 3.0 kicks off in September! This year, teams will be taking on existing projects and issues and the structure is changing a bit. Rather than follow a defined curriculum, instead we are creating more protected space and time for the teams to focus on implementation and execution of their ideas. From September to May, teams will meet monthly. The four challenge topics are: 
Cross-departmental permits

 

Housing
Spanish-language engagement
Paperless forms and electronic signatures
If you are interested, please fill out this form and indicate the team you'd like to join. 
In addition, each month we will have one spot reserved at the Learning Lab for a Wildcard Team. A Wildcard Team is a group of 2 or more employees who want one day to work on a small project. The idea is that the project is small enough where one day away from your desk would help you make significant progress. To be considered for one of these spots, talk to your department director. 
Digital 

W

elcomes Shannon Mackle

 for 

S

ummer 

I

nternship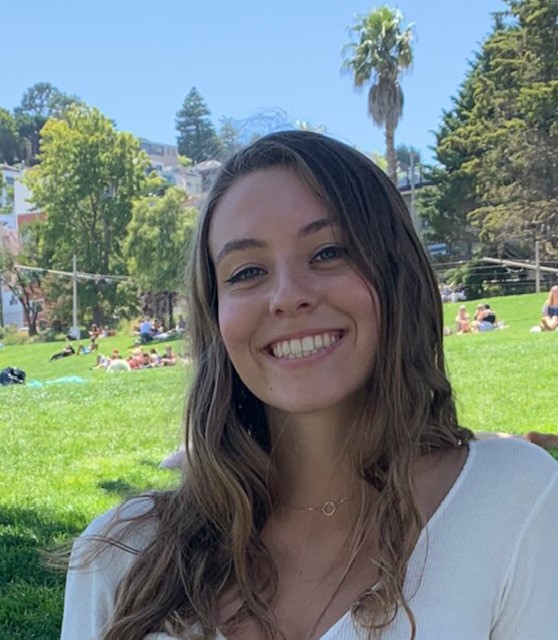 Shannon joins our team this summer to gain hands on experience before starting her Fall semester at UC Berkeley where she'll be majoring in Media Studies and minoring in Public Policy. "Being able to communicate effectively is a valuable skill for every part of life, and digital media is becoming a more and more prominent way for people to communicate," she said. "I originally became interested in public policy because I was passionate about social issues and politics, and I have also been inspired by my aunt's involvement with local government." 
Shannon will be taking a deep dive into social media best practices, helping us more successfully connect with our audiences.  
Improving our

 

W

ireless 

N

etwork

 
Digital's network team have been working hard on making the wireless better. Better technology. Better signal coverage. Better speed. Better security. A lot of betters.   
Previously, the City relied heavily on the County to provide wireless equipment and services.  This was proving cumbersome to support. So, we removed the complexities and took control of our wireless destiny. We recently deployed our own WLC (Wireless LAN Controller), providing us complete control. We can create/delete/modify wireless networks that fit the city business needs–the time it takes to make a change to the City's wireless network has gone from days to minutes. City Hall is now on the new wireless network and we are on track to move the rest of our facilities to it by end of 2019. 
Scaling Innovative Solutions

 
One thing I love about working in government is the power of sharing ideas and scaling innovative solutions across jurisdictions.
Earlier this month, Talia Smith from Public Works joined Luke Fretwell from ProudCity and Laine Hendricks from the County of Marin to present our lessons learned about digital preparedness during emergencies to California public information officers. Learn more by reading Talia and Luke's article Disasters and Critical Need for Digital Readiness. I'm so proud of the work we've done locally to create MarinRecovers.org, a mobile-first site that is ready for agencies in Marin to use in a major emergency. 


On Tuesday Danielle O'Leary from Economic Development participated in a webinar called "How San Rafael Launched Digital Cannabis Licensing" and shared how we created an easy, digitized process that helped us handle a large amount of applications and fees.
Last week, Ethan Guy from Community Development joined me at the Bay Area Civic Innovation Network's quarterly meeting. Ethan shared with the group our upcoming plans to work on streamlining our permitting process. We also discussed pain points with the annual data reporting process required by the State and how we could work together to streamline that process as well. We connected with other Bay Area cities and are exploring how we can all help each other.
San Francisco's Digital Service has made permitting their main priority this year (and years to come?) and it was fascinating to hear about their work. Fun fact: the City and County of San Francisco has 30 different permitting systems! Wow. Just wow.
Lastly, a few weeks ago the CEO of RedHat Jim Whitehurst published an article called "Shifting Culture is the best way to reignite public-sector innovation" where he shared his thoughts about how government should embrace transparency, collaboration, and meritocracy as foundational values in order to act with greater agility, learn, engage its employees, and innovate more often. He cited us in San Rafael as an example (see below). How cool