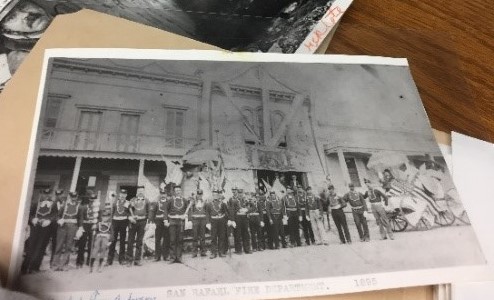 Consolidation of Technology Support Services
I'm excited to announce a new effort to improve and streamline technology support services for the City. In the next few weeks, we will publish a Request for Proposals (RFP) to hire a single Managed Service Provider (MSP) to provide our day-to-day technology support functions. We currently contract with five separate vendors, and this has become challenging to manage from a structural standpoint.
Some of the key benefits of using a single provider are:
24/7 support;
Economies of scale will allow staff specialization and technology investments that are currently not cost effective for us to do in-house; and
Better aligned economic incentives for preventive and proactive action to address root problems and reduce ticket volume.
Representatives from the Police, Public Works, Fire, and Community Services departments will be joining us as we go through the process. Our goal is to bring the new service provider onboard in late summer or early fall.
In the next few months, the Project Team will be finalizing the RFP and interviewing vendors to find a solid business partner to take on this essential role.
---
Digital Welcomes Christine Foster as New Digital Service Analyst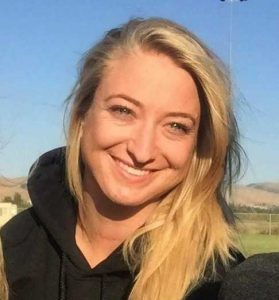 After a competitive recruitment, it's my pleasure to announce that Christine Foster will be joining our department as the new Digital Service Analyst. Over the years, she's helped modernize how Public Works operates and engages with the public. She served on the team that developed a new City website, championed the effort to adopt a CRM tool to manage requests from the community, led an effort to launch a public facing interactive map of encroachment permits, and has stepped up our game in terms of how we notify and engage the public about things happening on our streets (and so, so, so much more). During the interview process, she impressed the panels with her passion for San Rafael and dedication to her work. We are thrilled to welcome her to our team!
---
Lunch & Learn
Join us for our first Lunch and Learn training session on June 4th from 12 – 1 pm in the 3rd floor large conference room at City Hall. This session, Intro to the City Website, will include an introduction to the ProudCity Content Management System (CMS) and help get you started publishing news articles, events, and editing pages. Space is limited so please RSVP to sean.mooney@cityofsanrafael.org.
---
Marin Recovers Website Ready if Needed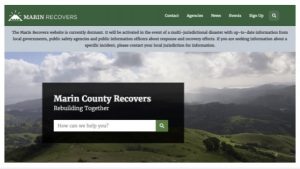 For the past year we have been working closely with representatives of other Marin cities and the County on the development of an online resource in the case of a multi-jurisdictional disaster. The project, developed in coordination with ProudCity, comes after the successful implementation of similar websites launched during the Sonoma and Butte County fires over the past 2 years. The Marin Recovers website is intended to provide up-to-date information for residents and businesses during a disaster as well as during post-disaster recovery. The site is currently in a dormant state and will be brought online in the case of a disaster involving 2 or more jurisdictions in Marin County.
---
Public Safety Mural Project Brings San Rafael's Past Alive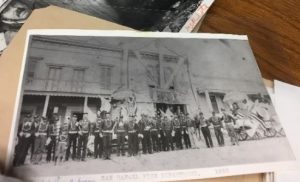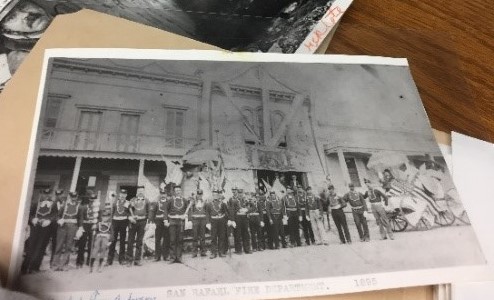 Although we spend a lot of time thinking about the future, we also think the past is pretty cool, too. In addition to coordinating technology projects for the new Public Safety Center, we've also been asked to help develop content for a lobby art project celebrating the history of San Rafael Police and Fire Departments. As part of the project, Sean Mooney has worked closely with Fire and Police Department staff, retirees, as well as the Marin History Museum and the Anne T. Kent California Room to research historic photographs that will tell the story of public safety in San Rafael. The final mural will be printed through a process of perforated metal panels and will extend over 167 ft along the walls of Public Safety Center Lobby.
---
Digital Collaborates with Sustainability, Police Department, and Community Partners for Bike to School Outreach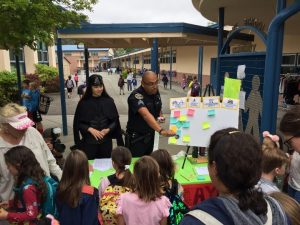 Our team has been working closely with Cory Bytof and the Sustainability team on the development of the community engagement plan for the Climate Change Action Plan, approved by Council at this Monday's meeting. As part of the project, Sean Mooney is working with Sustainability staff on the development of a new website and additional community engagement initiatives. For Bike to School Day we had the opportunity to work with the Police Department, community volunteers, and regional sustainability partner Cool the Earth to engage students and parents at Sun Valley Elementary School on transportation alternatives that reduce are carbon emissions. Students had the opportunity to share why they love to bike, scoot, walk, bus, or carpool to school.
---
San Rafael featured by Code for America
"It really starts with helping people, and we should focus on that as the foundation of government."  – Jim Schutz
Code for America recently featured the work we are doing in a blog post called Delivery-Driven Government in Action: "Together San Rafael." The article chronicles our organization's journey to create Together San Rafael, elevate the work of digital, and transform how our government operates in the 21st century. My favorite part: the photo they use at the start shows the joy we bring to our work.