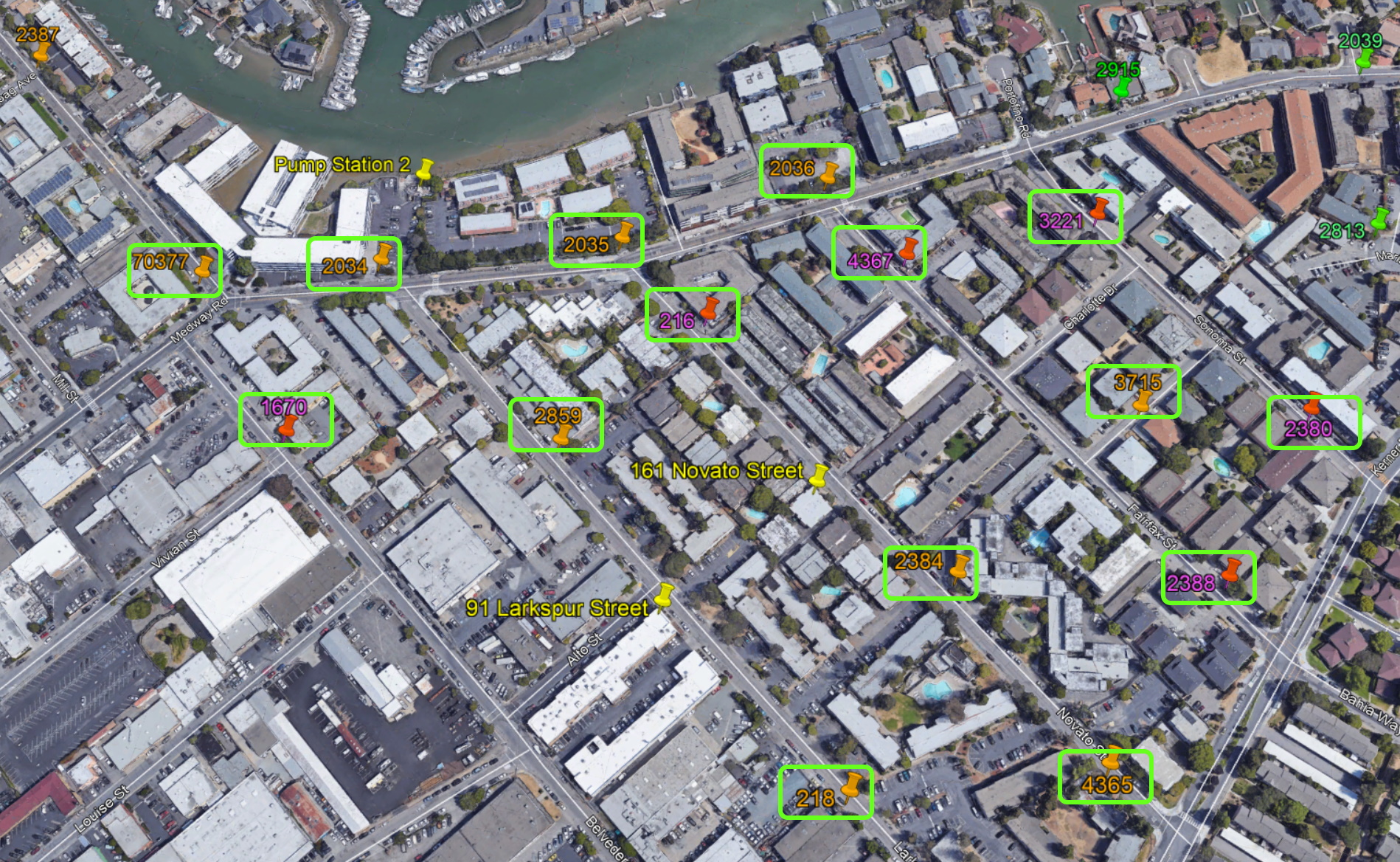 Canal Wi-Fi
The Canal Wi-Fi project keeps making serious headway. We added a new access point at the Kerner pump station to increase signal coverage in the area.  We are working on getting two more root access point locations online in the heart to the neighborhood; these will provide connectivity to twelve access points sprinkled along Canal, Larkspur, Novato, and Fairfax Streets.  Some heavy lifting is required before we can install these devices on streetlights and rooftops, but we're getting there.  Without the DPW facilities team, Omar Garcia and Anthony Heaven, the project could not maintain its current speed and momentum. Thank you!! 
---
Community Outreach
Online discourse in our community over the last month centered mostly around COVID in the Canal Neighborhood. In collaboration with the County, our Canal Outbreak Response group has been working with community partners to disseminate a significant amount of information to our residents in the Canal. Many of the interactions we've seen recently are in direct response to information on COVID in Spanish surrounding the #MarinTogether campaign.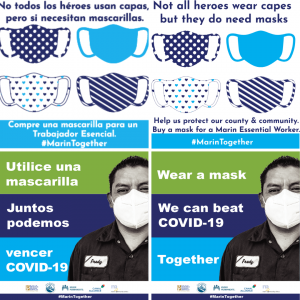 Over the last few weeks, the Canal Outbreak Response team created a flipbook, in English and Spanish, that's made up of a series of images to relay information about COVID: what is it, who's at risk, how to prevent it, getting tested, and so much more. This week the flipbooks were distributed to all testing sites throughout the County.  
---
Internet Service for Community & Childcare Centers
Randy has been busy the past few weeks improving internet service at six of the City's childcare centers and two community centers so they can be remote learning pods and hubs. Each site needed to accommodate groups of students conducting online learning activities simultaneously.  
Working with multiple city departments, vendors, and school districts we solved challenges at each site with minimal costs. We increased speeds and installed cabling and new equipment. Great work Randy! 
---
Public Safety Center Projects Continue
Sean, Vinh, and Randy continue to work with Xantrion to wrap up major technology projects and fine tune systems that have been installed throughout the Public Safety Center. This weekend we will be supporting the Police Department in the final move into the building as we finalize the upgrade of the City's Police Dispatch system. Work includes moving workstations and technology into the Public Safety Center and transitioning to the new dispatch telephone system. Once dispatch is settled into the building, all personnel moves will be wrapped up.  
There is still plenty of work remaining to optimize the building to the needs of Fire and Police staff. Upcoming projects include: 
A

udio/video 

integrations throughout

 the building

 

I

mproving 

redundancy for

 Police squad car

 

network connections

 

R

elocating

 network connection to

 the Department of Justice

 
---
Best Practices for an Accessible Website
Do you know what "Alt Text" is? It stands for "alternative text" and refers to a photo's written description that appears in place of an image on a webpage if the image fails to load on a user's screen. This text helps screen-reading tools describe images to visually impaired readers and allows search engines to better crawl and rank your website. So, the next time you upload an image to the website be cognizant of the description you place in the "Alt text" box—it's really important. 
There are a number of other tips and tricks to follow to ensure the content we're publishing online is accessible for all users and viewers. Our website vendor, ProudCity, recently published information on their Help page to provide guidance on accessibility best practices, from color contrast to content structure. Check it out!