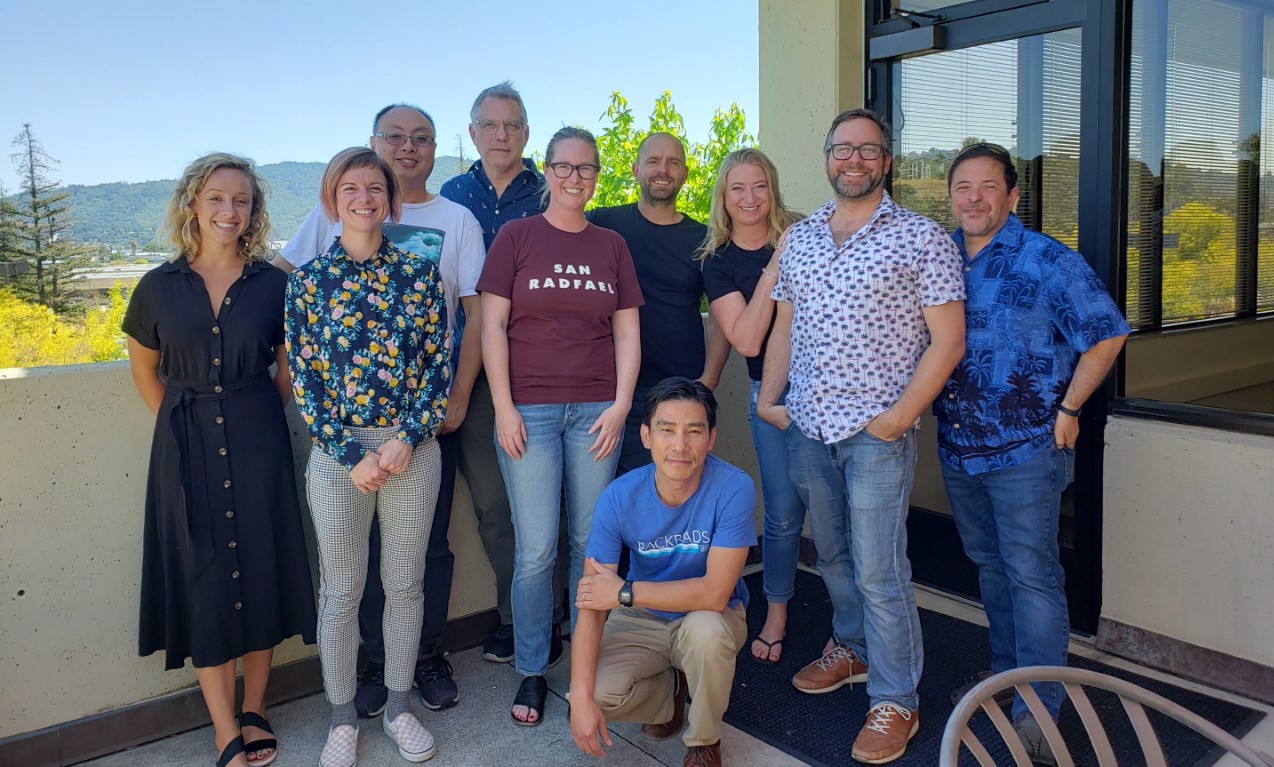 On Thursday, August 15, San Rafael's first Digital Team gathered to spend the day together talking teams, people, getting things done, and data. Did I mention this is San Rafael's first Digital Team? Together, we are shaping this new department and charting a new course for the City of San Rafael in terms of how we engage our community, design amazing services, use data to solve problems, and support our organization's technology needs in the 21st century.
Prior to the offsite, we all watched this video where Harvard's David Eaves highlights the current challenges of traditional government IT and the importance of taking a digital approach to support government operations in the 21st century.
We were joined by three amazing people who helped facilitate our discussions, inspire us with what's possible, and share practical tips for living our values and achieving our goals.
Judi Brown, from CivicMakers facilitated a discussion about what makes teams successful, shared the importance of making human-centered design central to everything we do, and helped us start identifying actions and behaviors that map to the values in our strategic framework.
Luke Fretwell, from ProudCity shared how he gets work done through a work culture that is open, asynchronous, collaborative, and distributed. He talked about the importance of team agreements, creating time for deep work, scaling your work, and sparking joy. Also, his slides are purple and have stars on them.
Jessica Carsten, from Carsen Advisory shared her findings from two months of data discovery. She and Zak interviewed every single department and learned about their pain points and operational needs when it comes to data. She also shared data stories from other cities across the country showing us what's possible.
Piqued your interest? Here's the slide deck.
Our action items:
Create a physical signal for each workstation to show if someone is doing 'deep work.' If someone is in that zone, don't interrupt them unless the building is evacuating.
Create a team agreement at our next all-hands meeting.
Continue to add actions and behaviors (current and future state) to the values in our strategic framework.
Use our monthly all-hands meetings to do deep dives on the following topics and exercises:

Data and logic models
Empathy and active listening
Team Charters