Day of the Dead San Rafael- Ballet Folklórico Netzahuacóyotl
---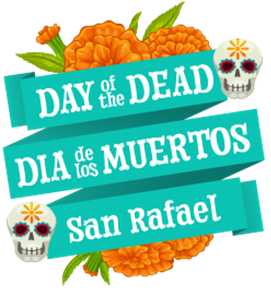 Video: Ballet Folklórico Netzahualcoyotl
When
Sat, October 10, 7pm – 8pm
Description
Ballet Folklórico Netzahuacóyotl instructs young people in the traditional dance styles of the many diverse regions of Mexico, celebrating Mexican culture and encouraging pride in the students' own Mexican heritage. Maestro Netza and his students enliven San Rafael's Day of the Dead celebration each year with their gorgeous dancing.
Ballet Folklórico Netzahuacóyotl instruye a los jóvenes en los estilos de baile tradicionales de diversas regiones de México, celebrando a la cultura mexicana y alentando el orgullo de su propia herencia mexicana en los alumnos. El Maestro Netza y sus alumnos alegran el Día de Muertos de San Rafael cada año con sus bailes hermosos.
https://www.facebook.com/DiaDeLosMuertosSanRafael/videos