12:00pm - 1:00pm
Downtown Library
1100 E Street, San Rafael, CA 94901
---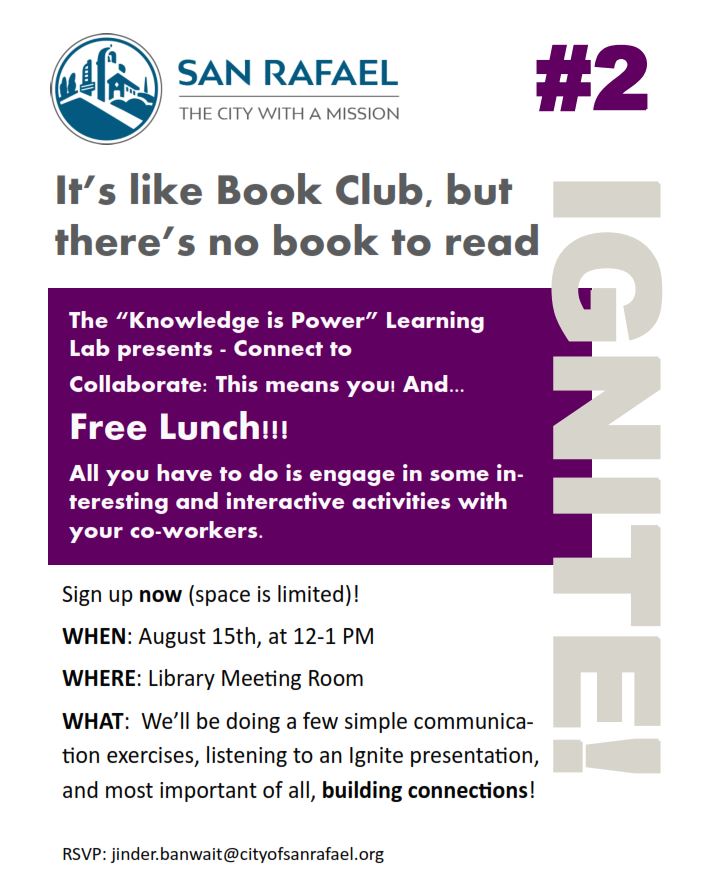 It's like Book Club, but there's no book to read
The "Knowledge is Power" Learning Lab presents – Connect to
Collaborate: This means you! And…
Free Lunch!!!
All you have to do is engage in some in-teresting and interactive activities with your co-workers.
Sign up now (space is limited)!
WHEN: August 15th, at 12-1 PM
WHERE: Library Meeting Room
WHAT: We'll be doing a few simple communica-tion exercises, listening to an Ignite presentation, and most important of all, building connections!
RSVP: jinder.banwait@cityofsanrafael.org