Afternoon Snack & Learn: File Sharing + Document Collaboration
3:00pm - 4:00pm
Community Development 3rd Floor Conference Room
1400 Fifth Ave, San Rafael, California 94901
Add to calendar 2020-12-01 15:00:00 2020-12-01 16:00:00 +00:00 Afternoon Snack & Learn: File Sharing + Document Collaboration

O365 essentials: file sharing & collaborative documents

 

Learn how to share files with your colleagues and 

collaborate

without having to send files back and forth by email or interoffice mail

.

 We'll show you how to

 use version control, comments, and how to access files from any device.

Interested but can't make it? Watch our live video stream on Microsoft Teams!

Get help with joining a Teams meeting here.

1400 Fifth Ave, San Rafael, California 94901
---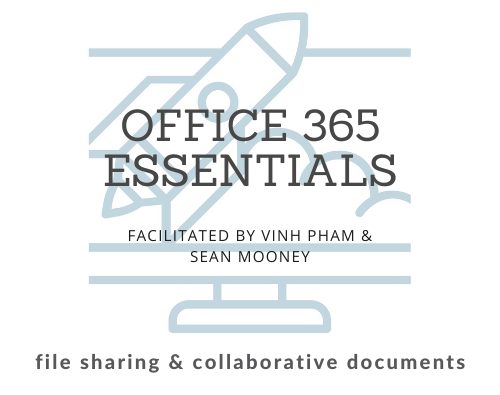 O365 essentials: file sharing & collaborative documents

 
Learn how to share files with your colleagues and collaborate without having to send files back and forth by email or interoffice mail. We'll show you how to use version control, comments, and how to access files from any device.
Interested but can't make it?
Watch our live video stream on Microsoft Teams!
Get help with joining a Teams meeting here.