Afternoon Snack & Learn: MailChimp
3:00pm - 4:00pm
Community Development 3rd Floor Conference Room
1400 Fifth Ave, San Rafael, California 94901
Add to calendar 2020-11-03 15:00:00 2020-11-03 16:00:00 +00:00 Afternoon Snack & Learn: MailChimp

MailChimp: creating captivating email newsletters

 

Writer's block is real, especially when you're drafting a newsletter to a large group of people. In this session we will

share 

how to create

 meaningful

 email 

updates and 

newsletters

through MailChimp - keeping

 peopl

e informed without the stress.

Interested but can't make it? Watch our live video stream on Microsoft Teams!

Get help with joining a Teams meeting here.

1400 Fifth Ave, San Rafael, California 94901
---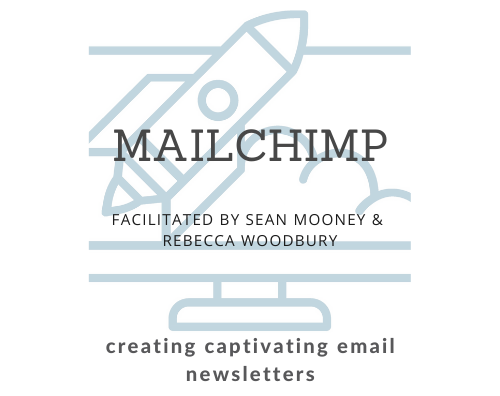 MailChimp: creating captivating email newsletters
Writer's block is real, especially when you're drafting a newsletter to a large group of people. In this session we will share how to create meaningful email updates and newsletters through MailChimp – keeping people informed without the stress.
Interested but can't make it?
Watch our live video stream on Microsoft Teams!
Get help with joining a Teams meeting here.