Open Enrollment for 2023 Health Plan Changes
September 19th – October 14th (for changes effective January 1, 2023)

Any changes submitted during Open Enrollment will take effect January 1, 2023, however because the City prepays for premiums, deductions for the January premium will be reflected on your December paychecks.
This is your one-time opportunity to make benefit elections/changes for the upcoming plan year without a qualifying event.  We encourage you to walk through this enrollment process to review your benefits carefully and make changes as needed.
All Open Enrollment change requests for health coverage must be submitted to HR no later than 5:00 pm on Friday, October 14, 2022.  
Open Enrollment Forms
If you are NOT MAKING ANY CHANGES to your current health enrollment (same plan, same dependents) NO ACTION is required!
If you are WAIVING coverage for 2023 you must sign the Annual Opt-Out Waiver form.  You must turn in a new waiver to receive the cash-in-lieu ("cash back")
If you are MAKING CHANGES for 2023, Use the links below to fill out and submit your forms. HR has gone paperless! 
If you are  MAKING CHANGES  to your health benefit election for 2023, please use the chart below to identify what forms and additional documents you need to submit: 

CALPERS
CalPERS has developed a member-focused Step by Step Guide for open enrollment, to walk active members through the process of searching for a doctor and completing the HBD-12 form. The Open Enrollment for Active Members webpage provides additional guides and resources to assist you during Open Enrollment.
If you are currently enrolled in health coverage, please log in to your my|CalPERS participant account to view:
Specific health benefit changes that may impact you in the coming year
Your current 2022 monthly premium rate and 2023 monthly premium rate if you do not change your health plan.
Compare plans (and premiums) available to you for 2023 based on your health eligibility ZIP code (home or work)
Plans in which your doctor participates
Your enrolled dependents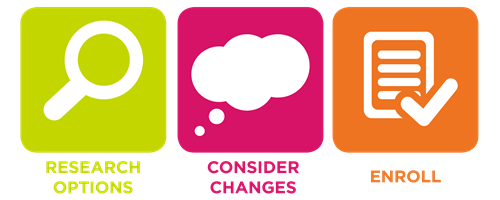 Thinking of changing your health plan (or enrolling) for 2023?  Not all CalPERS plans are available in all areas/zip codes.  Be sure to use the Search Health Plans tool to research the health plan coverage and benefits most important to you and your family.
CalPERS Health Plan Information:
2023  CalPERS Health Plan Rates (please remember to use the zip code search to find plans in your area)
2023 Health Plan Benefit Summary (comparison chart of plans starts on page 18)
Dropping Dependents at Age 26 Limit:  REMEMBER that if your dependent is dropped by CalPERS for reaching age 26 and that reduces your plan tier, you MUST notify HR to change to the lower tier/deduction on your paycheck.  CalPERS does not automatically notify HR.
---

Dental – United Concordia (UCCI)
This benefit is fully paid by the City of San Rafael (pro-rated for part-time employees) and includes any eligible dependents.  Employees can log-in to the United Concordia website to view their covered dependents and search providers.  If you don't have your member #, which is needed to log-in, please call UCCI at 1-800-332-0366.  You can print an ID card once you're logged on to the website.
Please review the Summary of Benefits provided below to learn more about your deductibles and services covered.
Complete the UCCI Enrollment Form to sign up or add eligible dependents (up to age 19, or age 23 if a full-time student).
---

Vision – Medical Eye Services (MES)
Members in certain bargaining groups are eligible for vision coverage through MES.  This benefit is fully paid by the City for Employee Only coverage (pro-rated for part-time employees).  Employees may enroll all eligible dependents for an out-of-pocket cost of $7.39per month.  The City cover the cost to enroll eligible dependents for Executive and Mid-Management employees.  Employees can log-in to the MES website to view their coverage details, covered dependents, search providers, and print an ID card.
Please review the Summary of Benefits provided below to learn more about your coverage and copays.
Complete the MES Enrollment Form to sign up or add eligible dependents (up to age 19, or age 25 if a full-time student).
---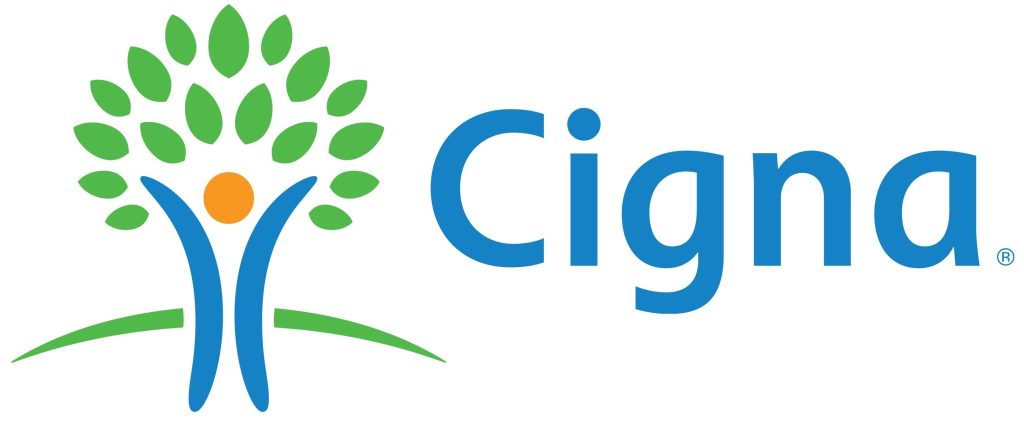 CIGNA Life Insurance – Make sure your Beneficiaries are up to date
All employees are automatically enrolled in the city-paid Basic Life insurance benefit, as designated in the appropriate MOU, upon hire.  Employees should maintain an updated Basic Life Beneficiary Designation form on file.
There is no formal open enrollment period to purchase Voluntary Life insurance for yourself and/or your eligible dependents. Please note that in order to purchase life insurance for your spouse and/or child(ren), you are required to purchase voluntary life insurance for yourself. Evidence of Insurability is required for all new elections (outside of the 30-day window from date of hire); see form below. This optional benefit is fully paid for by the employee.
---

Flexible Spending Account (FSA) – NOT SUBJECT TO OPEN ENROLLMENT DEADLINE
The 2022 pre-tax limits were:
Flexible Spending – $2,850.00 max election per year
Dependent Care- $5,000.00 max election per household
As 2023 limits become available, HR will provide the enrollment form & additonal information  
---

Employee Commute Program
All regular full-time and part-time employees are eligible to participate in the program, which includes incentives for carpooling or walking/biking to work.  Visit the Commuter Program page to sign up.
Employees interested in setting aside pre-tax funds for public transit expenses are encouraged to purchase clipper card value online with My Commuter Check.  Orders must be placed by the 10th of each month for passes/value to be added for the following month (e.g. ECO pass/clipper value for January must be purchased by December 10th).
---
Take the time to understand your benefit choices so you can make sound decisions in choosing the right options for you and your family.  If you still have questions after visiting the links above, please contact the Human Resources Department via email at human.resources@cityofsanrafael.org.